Friday, May 7, 2010
Gawd.. I'm totally in love with this Topshop inspired denim highwaisted shorts i can wear it everyday!
The one above is from Topshop which I never had a chance to get hold of. Now that we have this perfect piece, I no longer have to seek high and low for it! Available in size S and M. Oh and we will not be doing backorder for it. So yep faster fingers first!
Posted by

Jolene Zhou
at 1:28 AM
9 comments

Wednesday, May 5, 2010

It's Mother's day this weekend! Have you gotten a gift or card for your Mom? My sisters and I bought a bag for our beloved Mommy today! My mom is more of a Hobo bag person, so this is the perfect one for her. I'm glad she loves it!
Before we could continue with our shopping spree, I blacked out right in the Lv boutique. It's the time of the month you see, and doctor says I've real low blood pressure. Very embarrassing but inevitable. Lucinda had to drive me back like 30mins after we reached town, when the 4 of us hardly have the time to go shopping together. The worst part, I had to give the dinner with my secondary school girlfriends a miss. Felt so bad about it ):
Ps/ Check out Singtel's best Blackberry Plan for youth. With 15GB local date usage, unlimited sms with 200 mins outgoing talktime. Click on the ad on the left for more info. Kind of regretted signing a new line with M1 a few months back oh well..
Posted by

Jolene Zhou
at 12:44 AM
6 comments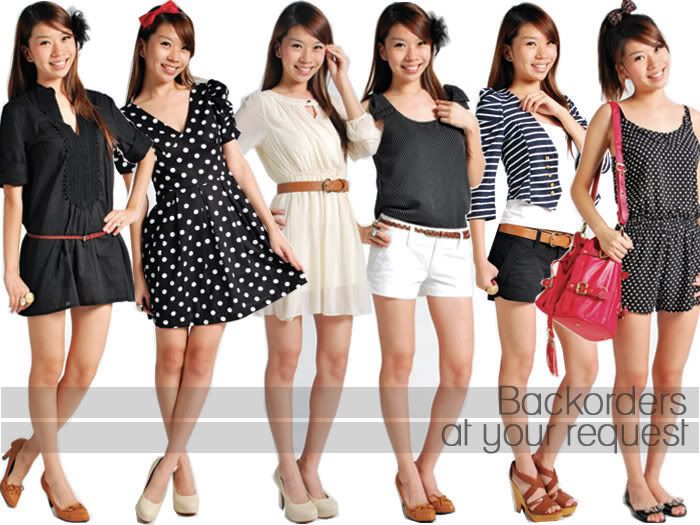 Really happy that everyone likes Ohvola's manufactured items, they are the limelight of the latest collection! Deserves 3 cheers :D
So yep
BACKORDERS open
for the popular items.
We have also created a
twitter account for Ohvola,
follow us for first hand updates and sneak peaks!
Posted by

Jolene Zhou
at 12:36 AM
2 comments